If you're interested in investing in real estate, this is a great time to act. Experts believe
the 2022 housing market
will offer low mortgage rates and quick deals. This is good news for potential investors who want to purchase properties in sought-after cities like San Francisco.
With tourism increasing and mortgage rates remaining low, San Francisco luxury homes for sale make for a wise short-term or long-term investment and a solid way to diversify your portfolio. Below are six reasons why investing in the Bay Area is the move to make.
The San Francisco real estate market is strong
Though the pandemic brought about a sudden dip in real estate numbers, the market quickly bounced back and produced one of the strongest seller's markets in recent years. So far, the overall housing market has remained somewhat consistent, with high demand from buyers and low supply from sellers.
This means, from a buyer's point of view, investing in real estate right now will be more competitive. Last year, homes for sale in San Francisco went for an average of
$1.5 million
and often sold above their listing price. With demand as high as it is, especially for popular areas like northern California, having a property you can turn around and resell could be worth the time, money, and commitment. Owning San Francisco property is also a worthwhile long-term investment, as demand for homes in the area is likely to increase indefinitely.
The healthcare and finance economy
If you're interested in working for or investing in financial or healthcare corporations, buying in San Francisco is a wise choice. Some of the biggest
industries in the
Bay Area are healthcare and finance, making it an excellent opportunity for those already involved or looking for a career shift. Construction, retail, and production are also robust in San Francisco.
If you're looking to expand your current healthcare or financial business to include a branch in northern California, investing in commercial and residential real estate in San Francisco is a smart idea.
Market projections favor higher supply and demand
The
market in San Francisco
has seen consistent growth since the pandemic struck. Median home prices have increased from $1.38 million in 2017 to $1.8 million in 2021, and 2021 also saw the highest annual sales volume since 2005.
The local market has both high supply and high demand, which makes the Bay Area a particularly favorable location to invest in, as it's unlikely that buyers will stop looking for real estate any time soon. Though there have been higher numbers of people moving out of San Francisco, there haven't been signs that demand has decreased significantly. As an owner of a San Francisco home, you could see a significant upswing in property value within the next five years — especially as the pandemic continues to wane.
Mortgage rates remain low
Though you may not see more sub-3% rates on 30-year fixed-rate mortgages, overall, mortgage interest rates will remain low.
Current mortgage rates
as of January 2022 on 30-year loans have reached around 3.6%, while 15-year fixed-rate loans are closer to 2.8%. Though experts expect them to rise throughout 2022, mortgage interest should remain in the low-3% range — rates that continue to be lower than average over the past 20 years.
Investing in real estate while mortgage rates are low is a wise decision. Whether you're going to use your property as a primary home, second home, or rental, you'll want to take full advantage of the low rates while they're still around.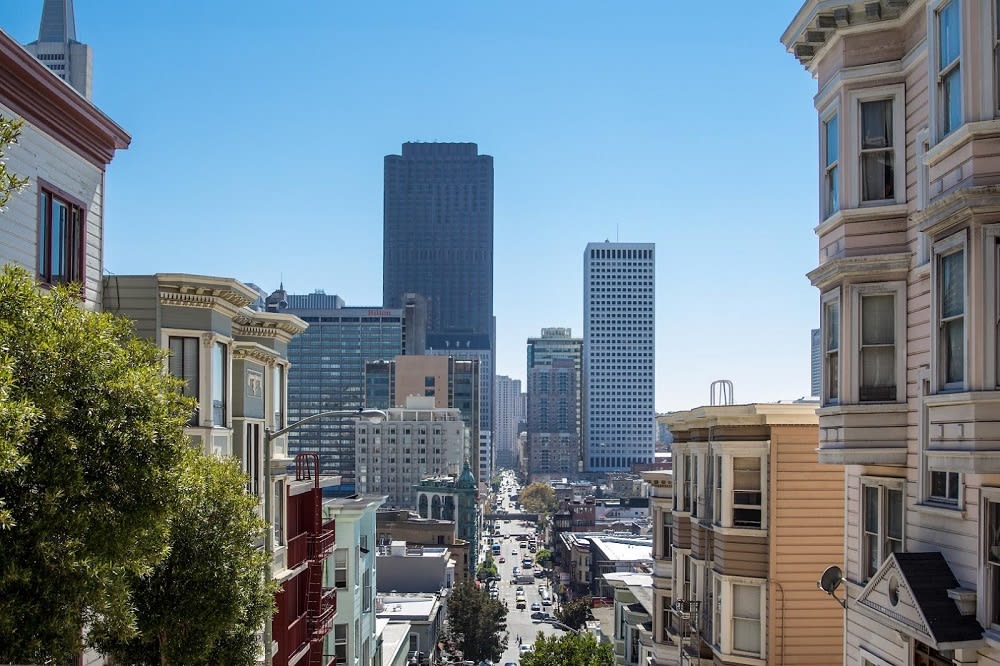 The coveted California lifestyle
Another reason to invest in San Francisco real estate is the lifestyle. Maybe you've dreamed of driving over the Golden Gate Bridge or visiting Alcatraz. Or, you want to take a cable car to work and live on one of San Fran's quintessential hilltops. From the
Fisherman's Wharf
to the many annual festivals, San Francisco real estate is a hot commodity for a reason. People flock to the Bay Area for its many activities and amenities.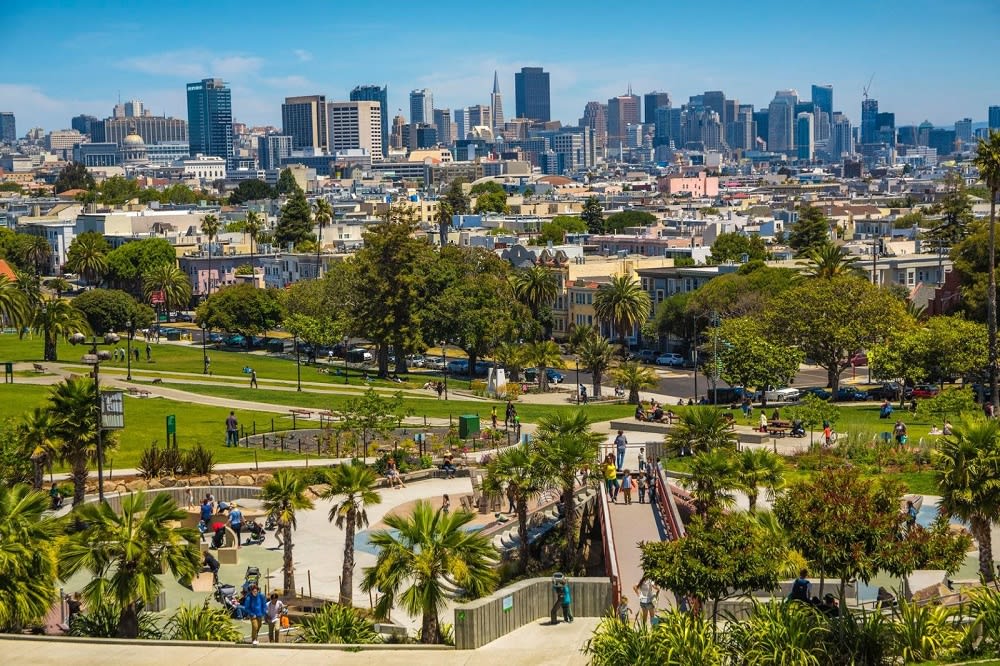 To satisfy your history-loving side, visit
the Mission District
, with buildings dating to the late 1800s. The Twin Peaks offer 922 feet of elevation for hiking with a stunning overview of the city for more adventure. And, of course, being so close to the water, there's no shortage of freshly-caught seafood to enjoy.
San Francisco is a tourist hub
Another reason to invest in San Francisco real estate is to take advantage of the Bay Area's tourist scene. If you're investing in a second or third property, using your San Francisco home as a rental property could be a lucrative choice. Turn your townhome into a multifamily rental, or choose a smaller property for a single-family. Though mortgage rates can be higher for rental properties, investing in the San Francisco area is still something to consider.

Earn money back on your investment once you have tenants in place who provide monthly rent. With the right rental property and consistent tenants, you could pay off your mortgage faster and start earning passive income no matter where you live! Just be sure you know how to screen and select tenants, manage repairs, and account for all required amenities.
Your Home is an Asset That Can Help With a New Remodel, Consolidate Debt and Meet Your Financial Goals
Whether you have plans of remodeling your home, consolidating debt, or meeting other financial goals, cash-out refinancing may be a great option. Our experts at Bankrate developed
Free Resource Guide
breaking down best practices to prepare for a cash-out refinance. This includes information on how to determine the lender's minimum requirements, calculate the exact amount needed and how to have the correct information ready prior to applying.
Searching for San Francisco homes for sale?
The San Francisco real estate market is a substantial investment for those looking for a property on the West Coast. There is a high demand for San Francisco homes for sale, with correspondingly high demand in the Bay Area. If you're ready to buy San Francisco real estate or
property anywhere in the Bay Area
, contact trusted local agent
Alexander Kiren
for expert guidance.