If you're preparing to sell your home, then it's a good thing you're looking into professional, high-quality photos to boost your listing. It's no secret that the listing photos representing your home can make or break its selling potential. Many homeowners don't realize that the pictures provided on their home listing set the first impression on potential homebuyers. If a viewer doesn't like what they see, they won't even bother setting foot inside your home, let alone making an offer to buy it.


But do the photos need to be professionally taken?


In our opinion, professional photos are best. Professionally photographed homes tend to sell faster than homes with non-professional images. Read on to learn more about the photography details behind home listings and to figure out how you can get the best photos to display your sale listing.
The research supports professional photos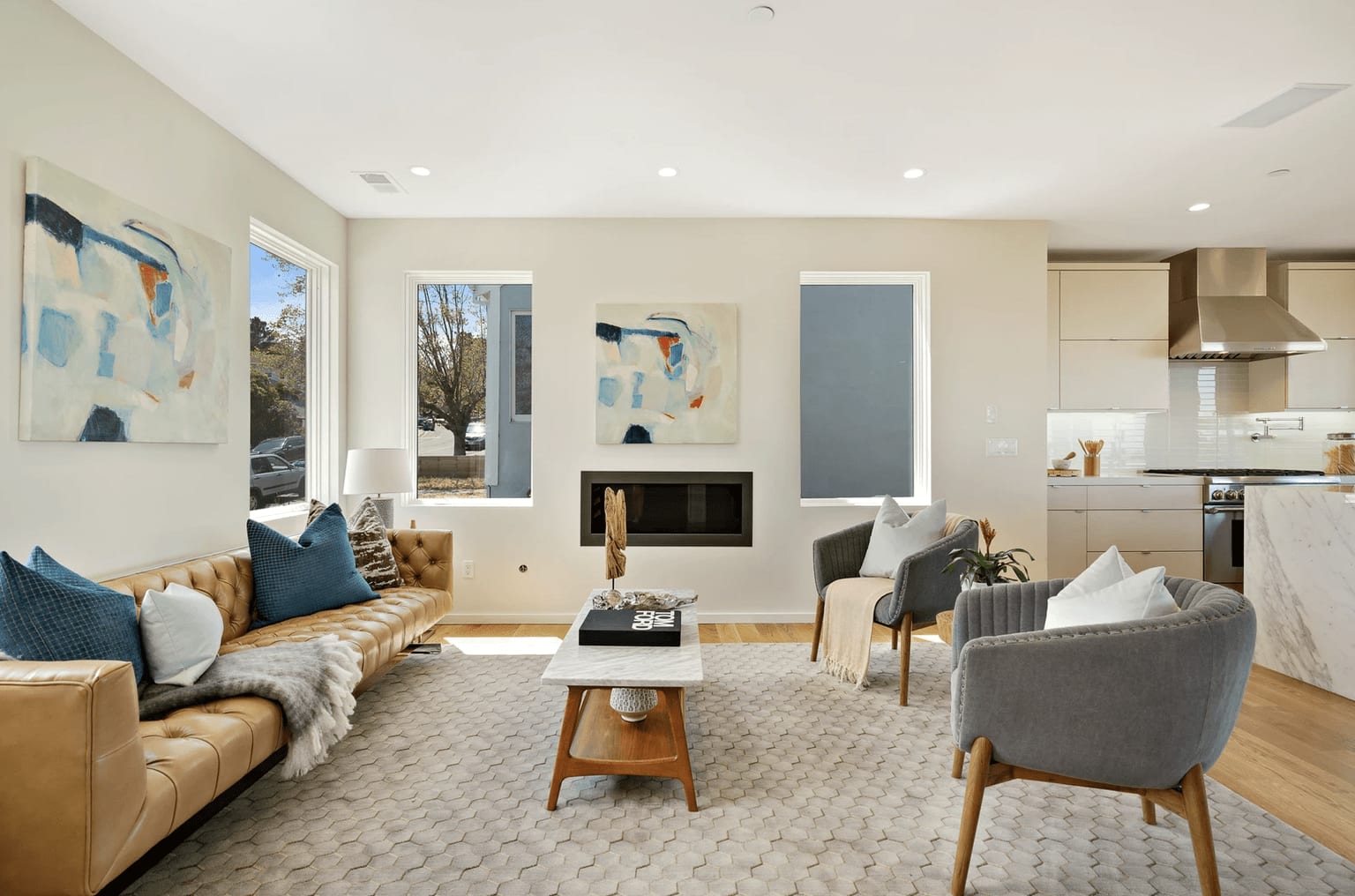 If you want to implement one of the most effective methods of improving your online listing performance, then scheduling professional photos is the way to go. Research suggests that over
90%
of real estate firms list properties on their own websites. These real estate experts agree that professional photography can improve the speed of a sale and closing price.
A recent study showed that professionally photographed homes were
20%
more likely to sell than their competition. Moreover, professionally photographed homes were likely to sell up to
23 days
faster and for $11,000 more.
Professional photographs can also be used to give a virtual tour of your home, allowing potential homebuyers to see the property from every perfectly-shot angle, room, and perspective just by scrolling through a photo gallery, such as what you can find in
this recent property listing in Sonoma
.
The visual quality of your online listing is paramount now more than ever as homeowners stick with the Internet to find their new homes. Homebuyers don't want to waste time viewing listings that don't fit their needs and expectations, so they browse online photos to determine if a home is worth touring or not. Listings with the best photos attract far more buyers and generate more leads than those with mediocre images. If you want to continue selling in the modern real estate market, ensure you have the highest quality photos of your home to include in your online listing.
4 reasons professionally photographed homes sell faster
Attracts more buyers
What are you looking for when you're surfing the internet online shopping? What do you see? If you pay attention, you may notice that brands with the best sales and reputation use high-quality images featuring a variety of angles on the product. They want you to see what they're selling under good lighting from multiple perspectives so you know exactly what you're purchasing and can see all the positive attributes of their product. Brands operating in this way understand the value of quality photography and often have incredible sales to back them up.


If you want to pique the interest of potential buyers, you need to put in some effort and give them a reason to like what you're selling. Professional photos can do this for you if you want your property to stand out from all the others on the market. Having plenty of high-resolution images with good lighting to show off your beautiful home helps give more buyers an idea of what they're getting into, making them more likely to view your home.

Credibility
Have you ever seen a brand with blurry, grainy photos? These images likely made you skim right by them, wondering if the brand was not legitimate. You may have avoided purchasing from them at all, not wanting to risk a scam. The same goes for real estate photos: when you have bad quality photos, you lack credibility and fail to build trust with potential buyers.


On the other hand, high-quality photos help elevate your status, making you seem like a professional with a valuable product (or home) to offer. Most real estate agents use professional images to represent a home accurately and capture the space's beauty and unique features. Quality photos build an image of trust, reliability, and confidence. Professional photos show that you're not afraid to show your home clearly, even from multiple perspectives.

They make your home look good
When you invest in professional photography for your home listing, you grab people's attention because of the crisp, beautiful photo. But the photography also makes your home look good! A professional home photographer understands how an image will turn out and how it will show on a listing website. They know what buyers search for and what angles they want to see in the kitchen, bathroom, and primary bedroom.


While you may have an expensive camera or even a smartphone with a high-resolution lens, these don't compare to the knowledge, experience, and skilled eye of a professional photographer. It takes the proper lighting, ideal viewpoints, and expert editing to create a photograph that will capture the attention of prospective buyers.

Saves you time
One of the best things about getting your home professionally photographed for your listing is that you don't have to waste your time on it. Taking pictures of your property from all the necessary angles, editing the photos, and then uploading them to your desired medium can be time-consuming.


Save yourself time and frustration by outsourcing the project to someone who handles similar tasks for a living. While amateur photography might save you a little bit of money on the front end, it could mean putting off listing your home until you have the time to get the photos ready. Additionally, non-professional images could end up delaying the sale of your property.


Bring in a professional to tackle the task for you. They will photograph your home properly and size everything to the requirements. You have to download the photos your photographer sends you and post them in the desired listing (or send them to your real estate agent to do it all for you).
5 tips for getting great real estate photos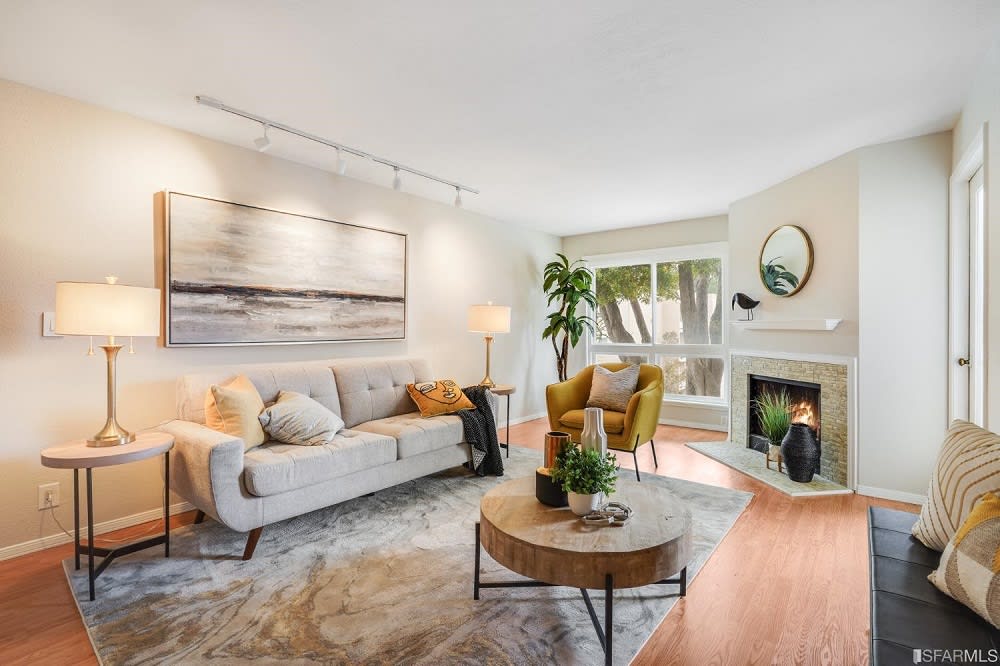 Photo courtesy of Alexander Kiren
While a professional photographer should do most of the work, they can only do so much to make your home look good. They can't magically turn a cluttered, dirty space into a bright, sparkling room in a photo. Here are five things you can do to ensure you get the best real estate photos from your professional photographer:

Create more space by decluttering
When browsing online listings, homebuyers don't want to see spaces that look heavily lived-in. They want to be able to imagine themselves in the home rather than seeing evidence of the current owners. One way to make this experience possible for potential homebuyers is to reduce the amount of clutter that makes its way into your professional photos. Clear away piles of mail, hide unsightly wires, and reduce personal items and paraphernalia on side tables. Focus on making your home feel more spacious to guarantee you get good photos.

Depersonalize the home
This point goes with the first: homebuyers would rather be able to imagine themselves in a home than see signs of the person currently living there. Help make their viewing experience more enjoyable by removing family pictures from your photos, starkly political or religious books, and valuables or collectibles you don't want to sell with the home—narrow everything down to the essentials for your photographer like tasteful furniture and decorations.

Get as much light as you can
Both natural and artificial light helps make photos turn out bright and welcoming. You can make your home appear even more warm and inhabitable by opening the curtains and blinds and turning on all the lights. Avoid harsh, direct sunlight since this may wash out the details in your photos, but make sure the space is bright and hospitable.

Enhance the curb appeal
The exterior of your home makes a big impression on homebuyers surfing online listings. You must attract interest every step of the way, including the view from the street. Take the time to remove any cars from the driveway when you get a street-view shot. Remove trash cans and all tools or toys from the yard. The best time to snag these photos is during the day when there is plenty of light to show off the lovely exterior of your home.

Clean all reflective surfaces
While you want to clean your home before taking any photos, pay special attention to reflective surfaces like mirrors, appliances, handles, and countertops. Dust, dirt, and cleaning streaks tend to jump up in photos. Save yourself the frustration later by wiping away all the smudges and streaks. Look at the reflective surfaces in your home from various angles to ensure you get all the smudges off.
Alexander Kiren is ready to handle your home sale
When posting your listing photos, remember that quality is far more important than quantity. You don't need to post 100 pictures of your home or dozens of photos of a single room. You want to ensure a viewer can get a good sense of what your home looks like, but there's no need to overwhelm them with too many photos. Pick only the best pictures for your listing to give the most valuable, accurate perspective of your home. If you need assistance with your home sale, reach out to
Alexander Kiren
to prepare your listing today!