Digital marketing has become increasingly popular for real estate agents around the world. In 2018, 84% of US real estate agents were using social media platforms to market their listings, with every indication showing that number has increased over the intervening three years. With more than 97% of buyers searching for homes online early in their house hunt, it's more important than ever for sellers to ensure they have a strategic digital marketing campaign to help get their listing in front of potential buyers.

Below is a guide for how digital marketing can impact homes for sale in San Francisco, and the strategies you should discuss with every agent you interview.

Digital marketing helps spotlight a home's luxury selling points
It's likely your San Francisco real estate has plenty of strong selling points. Enhanced outdoor living spaces, walk-in wine cellars, and au-pair suites, or classic victorian architecture all appeal to luxury buyers. The question is: how do you convey these selling points to potential buyers?

Digital marketing is the answer. In addition to playing up the features of your listing with both high-quality descriptions and images, you can specifically highlight these selling points in social media ads, email campaigns, and by targeting certain search terms. For example, if your home has a solarium, you can target key phrases like San Francisco homes with solarium to ensure your property comes up on the first page of search results.
Digital marketing exposes your listing to out-of-town buyers
Many home buyers interested in San Francisco real estate aren't currently living in the Bay Area. They may be planning to relocate from other parts of the country or the world or looking for a second home/investment property. When you create a strategic digital marketing campaign, you are able to get your home in front of potential buyers no matter where they live. By targeting search terms or identifying ideal buyers with help from social media demographics and behavior, you can make sure your home is being seen by as many prospective buyers as possible.
Digital marketing targets your ideal buyers
A truism within advertising goes: "when you market to everyone, you'll reach no one."

Not only will trying to market your home to every possible buyer cause it to be less appealing to those who are actually qualified and interested in purchasing it—but this strategy will also drain your advertising budget with less assured return.

Digital marketing helps sellers and their agents identify the ideal buyers for San Francisco luxury real estate and develop campaigns aimed solely at them. A real estate agent with an experienced in-house marketing expert (or who partners with an agency that specializes in creating campaigns to advertise a home for sale in San Francisco) will be able to narrow down your home's ideal market and deliver curated ads and content that encourage qualified buyers to book an in-person showing.
Digital marketing keeps you top-of-mind
When buyers looking for homes in San Francisco search for options online, they will probably look at dozens (or even hundreds) of different properties to narrow down their search. The last thing you want is for a buyer to forget about your house as they continue to pull up properties they might be interested in. One of the ways to keep your house top-of-mind is to create a retargeting ad campaign. Once a buyer visits the landing page for your home, he or she will continue to see ads for it on other websites the buyer visits. This will ensure they don't forget about your home and make it much more likely for them to include it in their list of must-sees.
Digital marketing tools for your San Francisco home for sale
Below are tools you and your San Francisco realtor should be using to create a comprehensive campaign for your luxury home for sale:
Landing page. A landing page is an individual webpage that has one purpose: to market your home. A landing page can be part of your agent's website, but it has its own unique URL that can be used in social media ads or email campaigns. This allows interested buyers of San Francisco homes for sale to go directly to the listing without having to visit your realtor's main site.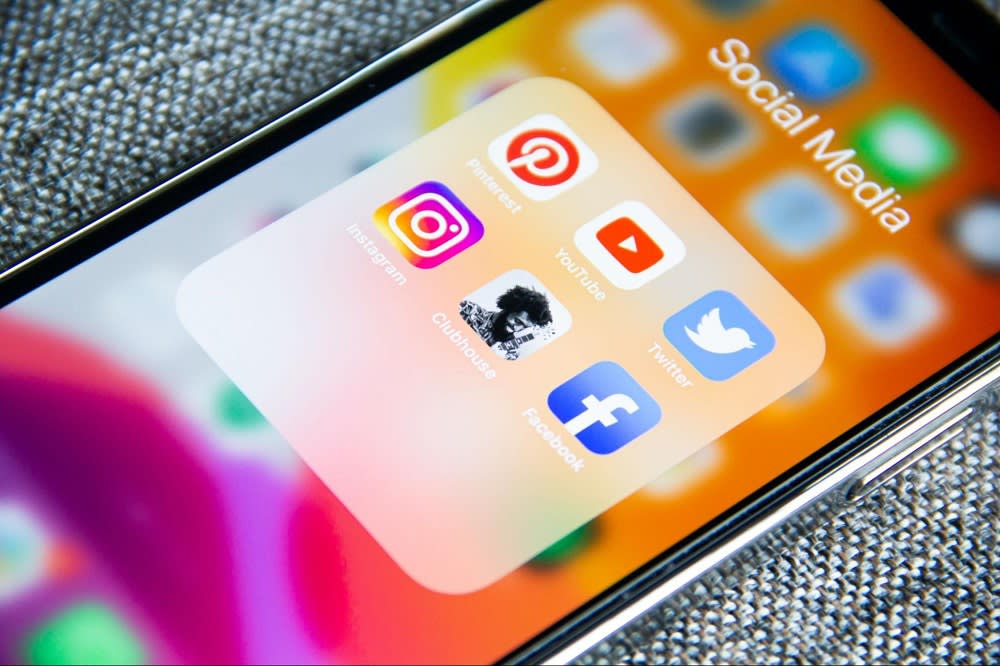 Social media ads. Social media ads on sites like Facebook and Instagram can be extremely targeted, helping you maximize your budget and ensure your listing gets in front of your ideal buyers. These ads also have helpful analytics attached that allow you to tweak ads that aren't performing and repeat ads that are.


Retargeting ad campaigns. As mentioned previously, retargeting ads keep your home top-of-mind with buyers who are searching for properties online.


Email marketing. If your San Francisco luxury real estate agent has a large database of potential buyers, he or she can market to them with a regular newsletter or with special emails announcing new listings.


Google Ads. Many home buyers Google terms like "luxury San Francisco homes on the market" or "Russian Hill luxury listings" to find homes they might be interested in. When you know which search terms are commonly used, you can target them so that your listing will appear on the first page of results.
Hire a local expert
There's no doubt that online marketing helps San Francisco luxury listings sell more quickly and profitably. The key to making these campaigns work for you is to partner with a San Francisco luxury real estate agent who has experience creating marketing campaigns to promote their listings. Before you hire an agent, ask how they plan to market your home, if they have an in-house marketing specialist on their team, or if they partner with an outside agency. If the agent doesn't plan on using online marketing to help sell your home, you should consider working with someone else.

San Francisco luxury real estate agent Alexander Kiren provides his expertise in digital marketing to every client. He uses the most up-to-date solutions for selling homes online. For the best local expertise, digital strategy, and real estate customer service in San Francisco, contact Alexander and his team today.